American Psychiatry Association 2018 annual media kit is released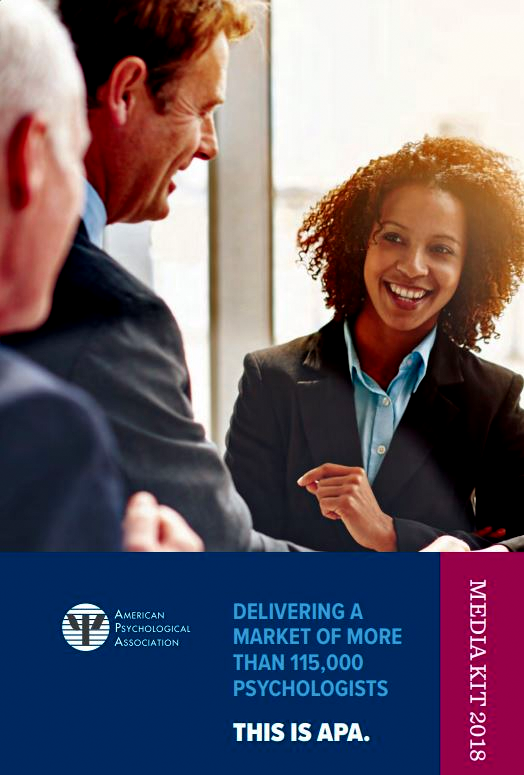 We are pleased to announce that our 2018 media kit is now available online.
APA is the largest and most influential organization representing psychologists from around the world. To help you harness that power, take advantage of our digital, print and live media platforms to communicate to our more than 115,000 members.
In Print: Monitor on Psychology
Good Practice
Online:
APA.org
banner advertising
APAPracticeCentral.org
banner advertising
E-newsletters: APA Member Update e-newsletter
Monitor Digital E-news Alert
Practice Update e-newsletter
In Person: APA Annual Convention
Click here to view the APA 2018 media kit:
https://www.apa.org/ads/advertising-opportunities.pdf
For more information about advertising opportunities, click here:
https://advertising.apa.org/
Üsküdar News Agency (ÜNA)